She'll betray him, but his love will break her.
Kira's people blackmailed her into spying on enemy Commander Tal Kaegen—the one man who can prevent interplanetary war. As she falls for Tal, assassinations and a mole threaten his Command. She's the only one he trusts . . . and she knows that the only way to save him is to betray him.
---
The Traitor's Touch is a science fiction romance with a hero and heroine who fight for what they believe in, no matter the cost.
Available on Amazon / free on KU
Release date:  6/12/19
Mindwiped series: book 1
Publisher: Soul Mate Publishing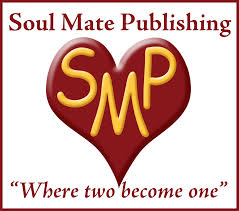 His enemies left her for dead. Now she's his.  
Damien needs to blood-bond a shifter to retain control of his wolf and his pack. He would blood-bond Tess in a second, except his enemies have destroyed her ability to shift. And they're not done with her. . .
Tess is determined to navigate this new world without her shifter abilities. She won't let anyone get in her way, least of all Damien, the alpha who's determined to make her his. . .  even if it kills him.
---
Fight Hard. Love Harder.
Damien's Dilemma is the first book in a wolf shifter romance series full of romance, intrigue, and deadly heroes.  If you like alpha males and smart women who fight for what they believe in and a very HEA, then you'll love the first book in Julie K. Cohen's Broken Shifter series.
Available on Amazon / free on KU
Release date:  7/20/19
Broken Shifters series: book 1
Publisher: Julie K. Cohen
Is it Romance or Erotica?
Don't be surprised if I don't close the door on my characters' bedroom scenes. A sex scene is often a good device for revealing insight into a character's mindset, motivations and behavior.  Writing romance isn't about the sex scenes (those are just an added bonus!).  Romance is about the developing relationship between two people (sometimes more!). From the first moment two people meet, through their first kiss and every touch, caress, glance, whisper, and fight all the way up to and beyond the bedroom (or kitchen, or nav board of a space ship... let your imagination go at this point), romance is an ever-evolving part of life.
Give it to me straight
Let me know what you like, what you don't like... and what you'd like to see in the future. Your feedback will help me improve as an author.
If you have questions, fire away.  I love talking about writing.