She'll betray him, but his love will break her.
Kira's people blackmailed her into spying on enemy Commander Tal Kaegen—the one man who can prevent interplanetary war. As she falls for Tal, assassinations and a mole threaten his Command. She's the only one he trusts . . . and she knows that the only way to save him is to betray him.
---
The Traitor's Touch is a science fiction romance with a hero and heroine who fight for what they believe in, no matter the cost.
Available on Amazon / free on KU
Release date:  6/12/19
Mindwiped series: book 1
Publisher: Soul Mate Publishing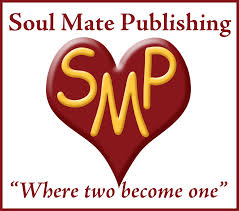 Tal: "You're my wife."     Kira: "Prove it."
Stranded on an enemy planet with no memory of her past, Kira is confronted by the powerful Commander Tal Kaegen who claims she's his wife.  She has her knives and her wits . . .  just what she needs to escape Kaegen and his world. If only her body didn't crave his touch . . .  Commander Tal Kaegen may well be the key to her past – and the instrument of her destruction.
---
The Traitor's Truth is a science fiction romance with a hero and heroine who have to fight their hearts and fate to find their way back to one another.
Release date:  11/6/19
Mindwiped series: book 2
Publisher: Soul Mate Publishing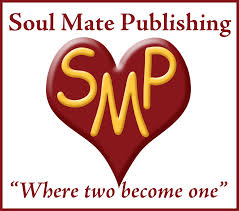 Is it Romance or Erotica?
Don't be surprised if I don't close the door on my characters' bedroom scenes. A sex scene is often a good device for revealing insight into a character's mindset, motivations and behavior.  Writing romance isn't about the sex scenes (those are just an added bonus!).  Romance is about the developing relationship between two people (sometimes more!). From the first moment two people meet, through their first kiss and every touch, caress, glance, whisper, and fight all the way up to and beyond the bedroom (or kitchen, or nav board of a space ship... let your imagination go at this point), romance is an ever-evolving part of life.
Join Julie's ARC team
You can be on my ARC (Advanced Reader Copy) team. Receive a free copy of my latest books before they are officially released.  All I request is that you leave me your honest review on Amazon or Goodreads when you've finished reading (the book download link, due date and review links will be provided in an email a few weeks prior to each book's release).  Your comments will help other readers decide whether or not to read my books. If you have any question about how this works, feel free to contact me at any time. Thank you!
Give it to me straight
Let me know what you like, what you don't like... and what you'd like to see in the future. Your feedback will help me improve as an author.
If you have questions, fire away.  I love talking about writing.